Circular Mouse Gesture Events for jQuery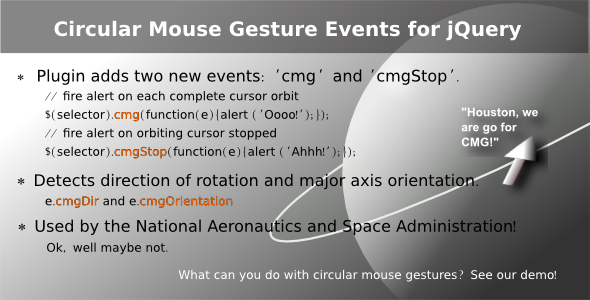 Description:
A jQuery plugin that uses the event API to acknowledge clockwise or counter-clockwise circular mouse gestures ( a "cmg" event ) and when such gestures end ( a "cmgStop" event ).
Features:
Small size (812 bytes gzipped).
Simple to use, just like any other event under jQuery (v 1.7).
User benefits from reduced focus (you can do it with your eyes closed).
Can be used to summon context menus and web-widgets,
operate games, scroll text, images, and more.
Product:
Purchase includes a completely commented javascript file, a
minified version, several examples of the plugin in use, and
documentation.