Diba Large Image Menu / Elementor Full Screen Menu Widget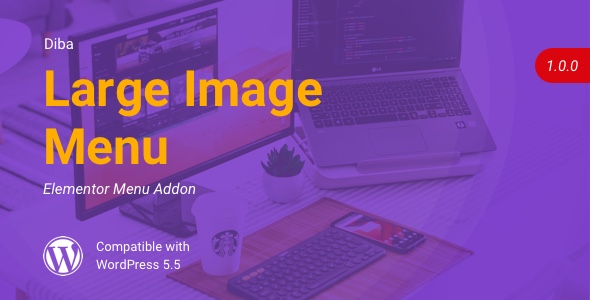 Why the price is high?
Hi, my name is Hamid Reza Sepehr and I am a developer in Kabul, Afghanistan. As you may know our country is in a very critical situation, Taliban terrorist group have captured more than half of the country, and I am stuck in Kabul. I need to leave the country as soon as possible. I have no other income source so I need to sell this plugin in order to earn enough to get me and my family to a safe place. Please if you are capable purchase my item, I really need that.

Also note that I may not be able to provide regular support as I used to do before.

Thank you so much.
Diba Large Image Menu / Elementor Hamburger Menu is an Elementor addon that enables you to add full screen image menu everywhere on your page. Image menu is a new trend on web design. It replaces the old traditional menu with a new modern and creative one. Each menu item has an image and subtitle attached to it, when you move your cursor over the menu item, the image appears and move along with your cursor. Users love new experiences and this plugin has been highly successful in bringing this feeling to the users.
Features:
17 Meny Layouts
75 Hamburger Icons
Easy to Use
No Dependency