E-Commerce UI Template in Flutter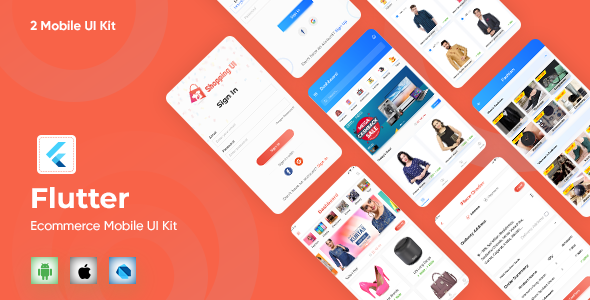 E-Commerce UI Component app is a collection of Shopping App. This app has 2 awesome UI so you can choose any of them Which will helps you to build your app quickly in both Android and iOS device. Source code is very clean and well coded. You have to just copied and paste code in your existing Shopping Flutter App. You can manage ads as well in Application
E-Commerce UI Component Application is build on Flutter its means you can use same code on Android and iOS. It is quick, easy and affordable. It's contains multiple screens with a different types of it includes many attractive screens, assets, icons, widgets, animations and fonts. Also its comes with 2 UI so you will get 2 option for choose option. It does not require any programming skills. Basic knowledge on Code is enough to use this code.

We have a 6+ year of experience in Web-App-Blockchain Development. We are providing top quality products with awesome UI/UX with clean and clear code.


Looking for Web-App-Blockchain solution, Feel Free to Contact Us :
Website: https://www.raininfotech.in/
Email: info@raininfotech.in
Facebook: https://www.facebook.com/RainInfotech
Twitter: https://twitter.com/raininfotech
Linkedin: https://www.linkedin.com/company/rain-infotech
Version History
v1.1

● Removed deprecated dependencies.