React Native Store UI Template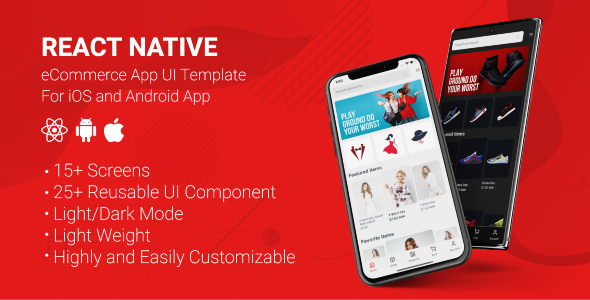 React Native Store UI template is a static template for developing online store mobile application. The app template contains most of the essentials screens for an ecommerce app and contains 2 mode (light/dark) through a configuration file along with lots of UI options like primary color, button styles, border radius etc.
The App source doesn't contain any API integration.


Demo Light Mode: https://www.youtube.com/watch?v=cFe_j8w3MYc
Demo Dark Mode: https://www.youtube.com/watch?v=xSBV6voZoNg
Documentation: https://theoremui.gitbook.io/react-store-ui-template/