Title Animo | Animated Page Titles for WordPress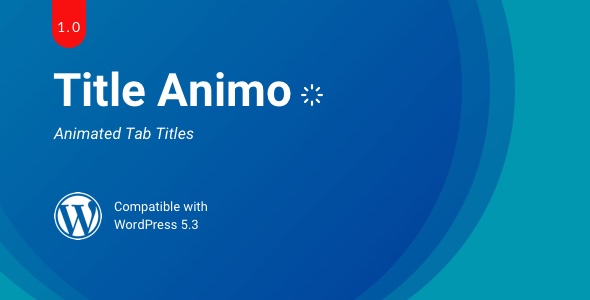 Why the price is high?
Hi, my name is Hamid Reza Sepehr and I am a developer in Kabul, Afghanistan. As you may know our country is in a very critical situation, Taliban terrorist group have captured more than half of the country, and I am stuck in Kabul. I need to leave the country as soon as possible. I have no other income source so I need to sell this plugin in order to earn enough to get me and my family to a safe place. Please if you are capable purchase my item, I really need that.

Also note that I may not be able to provide regular support as I used to do before.

Thank you so much.
Title Animo | Animated Page Titles for WordPress, is a WordPress plugin that enables tab title animation. Making the title of the page/tab animated will grab users' attention, specially when the tab is inactive and users are browsing in other tabs. Title Animo is a lightweight WordPress plugin compatible with latest WordPress version and supports all modern browsers. The plugin is equipped with 4 different types of animations for tab title. You can also set speed and your favourite title as well.