Unik CSS Pricing List / Pricing Table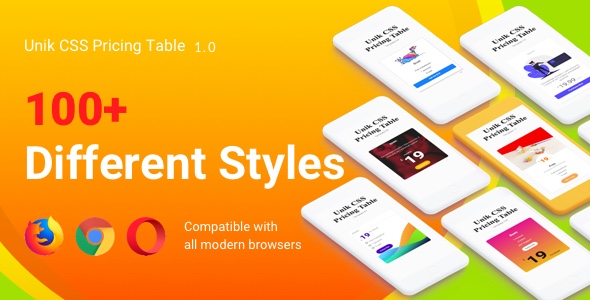 Why the price is high?
Hi, my name is Hamid Reza Sepehr and I am a developer in Kabul, Afghanistan. As you may know our country is in a very critical situation, Taliban terrorist group have captured more than half of the country, and I am stuck in Kabul. I need to leave the country as soon as possible. I have no other income source so I need to sell this plugin in order to earn enough to get me and my family to a safe place. Please if you are capable purchase my item, I really need that.

Also note that I may not be able to provide regular support as I used to do before.

Thank you so much.
Unik CSS Pricing List / Pricing Table is a collection of 100+ CSS pricing lists. The package is fully device responsive and the layouts are designed based on the latest design trends. Beside CSS files the SCSS files are also available and you can edit the files, easier and faster.
Files Included:
template[1-104].html
template[1-104].css
template[1-104].css.map
template[1-104].scss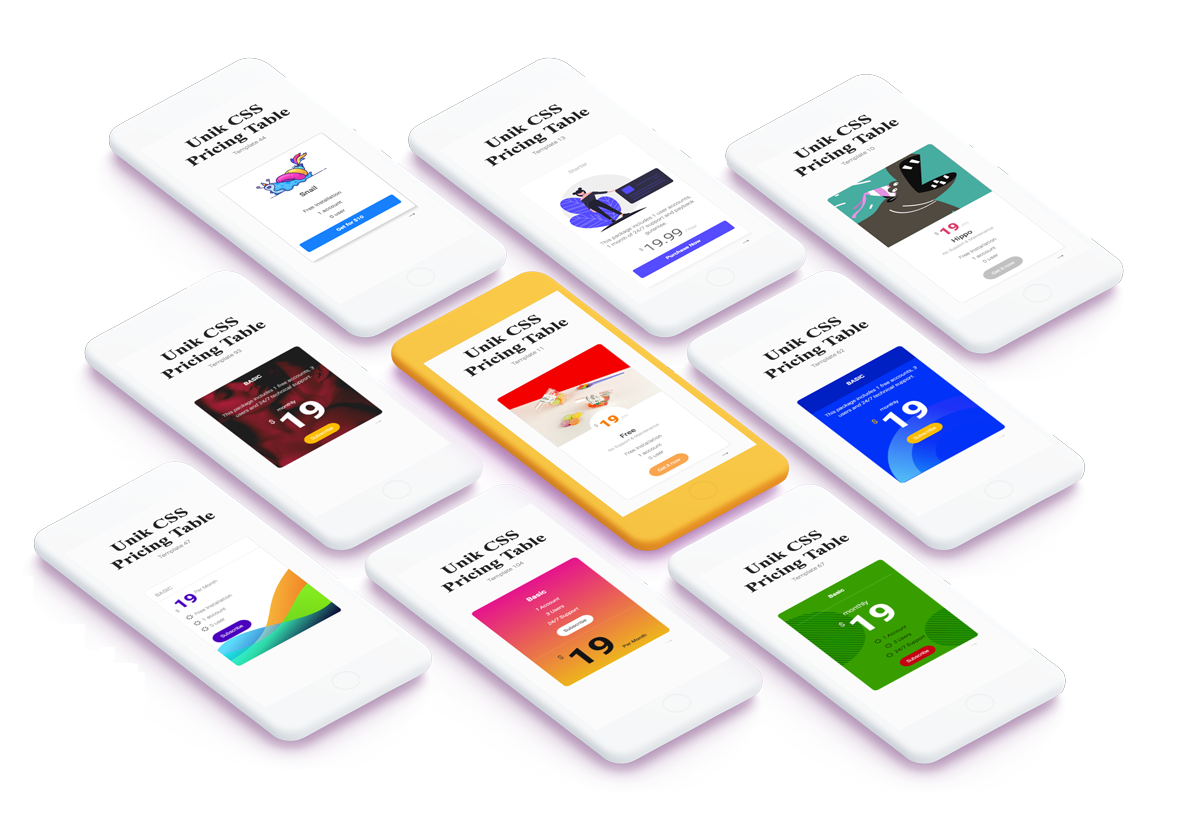 Credit:
Unsplash (for images used in the demo)
Remix Icon
LS Graphic
Lukaszadam