WP Click Effects | WordPress Click Animation Plugin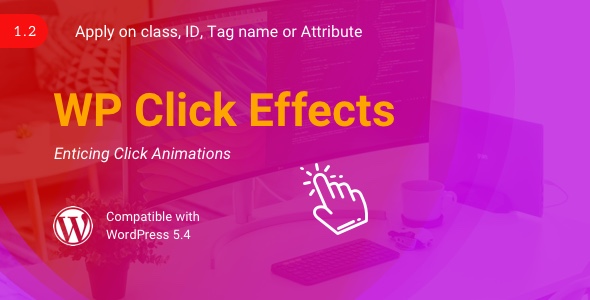 Why the price is high?
Hi, my name is Hamid Reza Sepehr and I am a developer in Kabul, Afghanistan. As you may know our country is in a very critical situation, Taliban terrorist group have captured more than half of the country, and I am stuck in Kabul. I need to leave the country as soon as possible. I have no other income source so I need to sell this plugin in order to earn enough to get me and my family to a safe place. Please if you are capable purchase my item, I really need that.

Also note that I may not be able to provide regular support as I used to do before.

Thank you so much.
WP Click Effects | WordPress Click Animation Plugin enables click animations with a set of beautiful click effects.
With WP Click Effects, you can simply apply different click effects to different parts of your website. The plugin is packed with a set of different animations to use. You can select where click animation happens. Animations are based on CSS so it runs smoothly and fast. Animations are constructed using HTML and CSS for that reason they are scalable and remain crispy at any size, any device. You can customize the animations as your needs.
Change Log:

== Changelog ==

= 1.2.0 (26 August 2020)
* Update: Improved the core script, removed selector bug
* Update: UI updated
* Fixed: Fixed z-index issue

= 1.1.0 (28 March 2020)
* Fixed: No element issue fixed
* Update: Documentation updated